Sigh...Thursdays always seem to be rough days. I'm not really sure why. They are just extra long and tiresome. I think part of it is that my IL's, the wonderfully amazing people they are, come on Wednesdays and spoil the kids (which is what grandparents are SUPPOSED to do!). The only problem with that, is that it makes Thursdays just a little bit of a challenge. But, it is one I will put up with as I enjoy the Wednesday freedom too much!!
I apologize for being MIA the past 2 days...I have had very little time to myself. Let's catch up..shall we?
I weighed in myself on Tuesday and I had lost another 3.4 pounds! That makes the total weight loss 42.6 pounds!! One thing that I have been working towards with this weight loss adventure for is to fit into a dress. Not just any dress either. About a nine months after L was born, E and I lost 50 pounds each. I bought this ADORABLE dress from Target. It is an Issac Mizrahe design that was originally $70. I got it for $10. It is so cute! It is a black strapless dress with a fitted waist and an A-line skirt. Well, unfortunately, I never got to wear it. In fact the tags are still on it. Well, my goal for has been to wear that dress out for my birthday. i haven't tried it on. It wasn't going to fit, I knew it wasn't. Well, my friend Casey encouraged me to try it on. I put it on knowing that there was NO way the thing was going to fit. Well, apparently, I was WRONG! It totally fit!!! My boobs are a little big yet, but with nursing, that is probably to be expected. Hopefully when I stop nursing here in the next couple of months, it will fit FANTASTICALLY!! So, to celebrate how excited I was, I went shoe shopping!!! I used some of my winnings from the contest for these kick ass totally impractical shoes:
I also found 4 very cool new scarves at the mall for 99 cents each! I couldn't knit them for that!! They are really cool!
Speaking of knitted things...Here are some pretty pictures of my Northern Lights Shawl: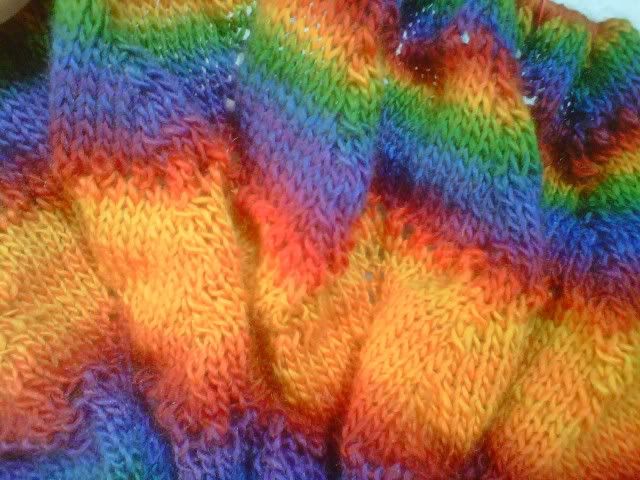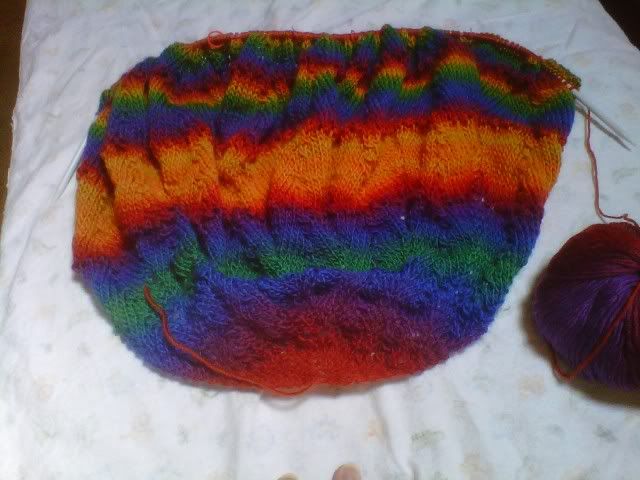 And to end: Gratuitous cute shots of my beautiful children!!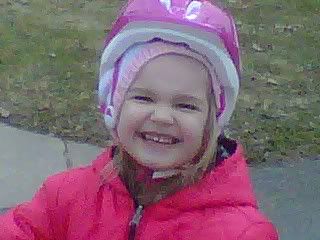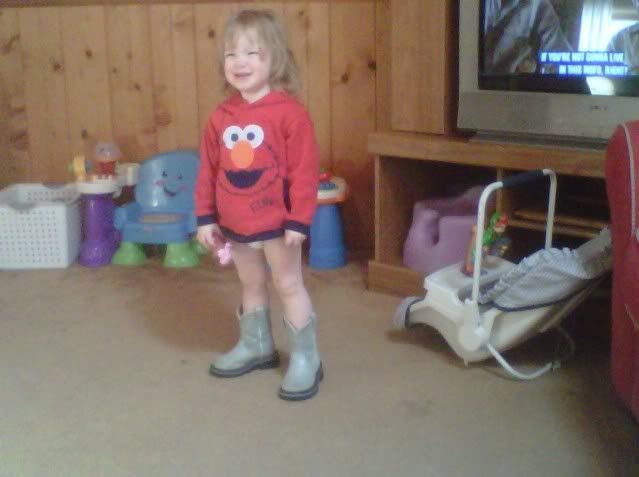 Have a great one!!
With Love,
Theresa