Today I want to talk to you about something that has become my number 1 hobby....KNITTING! There is such a thing as Fiber Therapy and believe me, it will relax you so much as you feel soft smooshy wool. Thank you so much to my dear friend Carli for teaching me this skill. What would I do without you? For the record, I'm sure there are knitters out there that don't find knitting relaxing. I say to them, either choose easier, less complicated patterns or CHILL OUT! :)
I just finished a cute little hat and bootie set for my friend Rachel who just had her first baby boy after 3 beautiful girls! I think they are adorable and hopefully so did she!
I have been continually working on a project for my MIL. This was actually supposed to be a Christmas present. Yeah, I'm a little behind. But, I am determined that I am not allowed to do anything else until I finish this. It is called a Heel Head Scarf and can be found at
Carissa Knits
I am doing it is a soft black yarn. It is called Caron and it is acrylic which can sometimes suck, but this is super soft!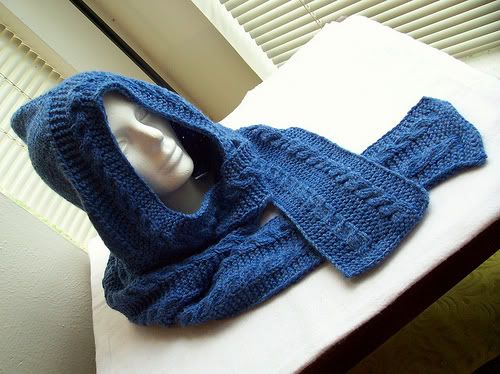 (Photo courtesy of Carissa Knits, see link above photo.)
I've got other things I am working on: a scarf and hat for my mom, a couple of hat/ mittens set. But, they are going to wait, because I am OBSESSED with making this GORGEOUS shawl from this
blog
: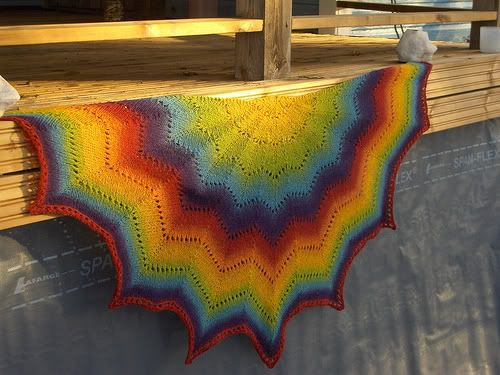 (Photo courtesy of designer, see her blog above photo.)
I have 4 balls of this Gorgeous Merino Wool to make it!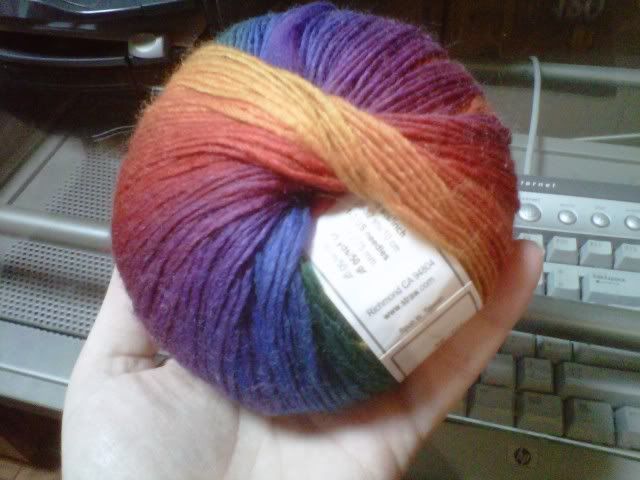 I want it so badly that I've been working on my MIL's scarf at all available minutes!
On the mommy front, we are having some issues with the sleeping arrangements of J & L. J wants to play all night and won't let L sleep so they are both crabby all the time. We've got to figure it out because all these crabby kids are making me weary.
That is Fiber Therapy Thursday! See you tomorrow!
With love,
Theresa