So, I really waned brownies and I had heard about Black Bean Brownies from some other people, I thought I would give a try. Well, let me tell you,they were frickin' awesome!!! I don't even know how to describe them! I couldn't taste the black beans at all! The only difference was a bit of cakier texture, but I like cakey brownies. I had to restrain myself! Well, I didn't do a very good job of that today (I'm not counting POINTS again until tomorrow), but will if they last very long. I found a lot of different versions online, but here is what I did. It was stupid easy and quick!
Black Bean Brownies
1 box brownie Mix
1 15 oz. can black beans
Preheat oven to 350. Drain and rinse the beans. Put beans back in the can and fill with enough water to cover the beans. Pour beans and water into a food processor or blender. Warn children that the noise will be loud! Puree the beans. Mix into brownie mix. Pour into a greased 11x7 pan. Bake for 30 minutes. Cut into 20 squares for 2 POINTS each.
Here are a couple of mine: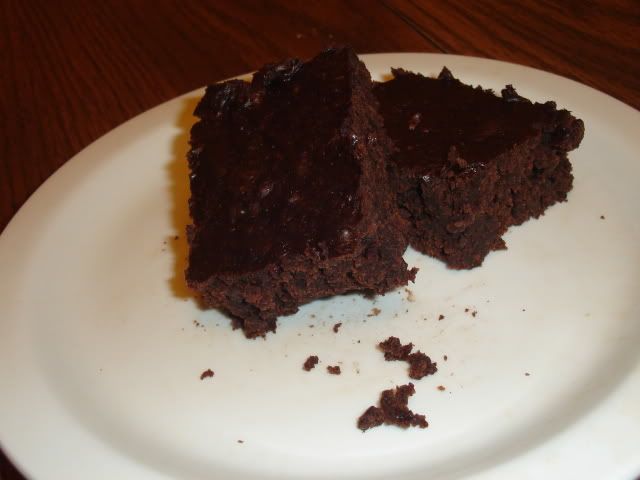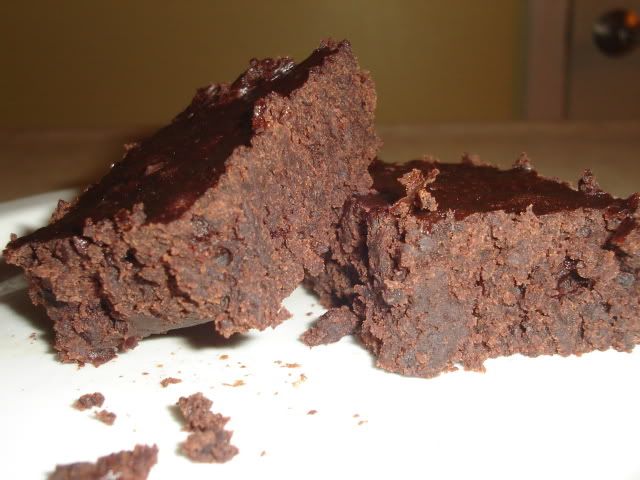 Then I did this: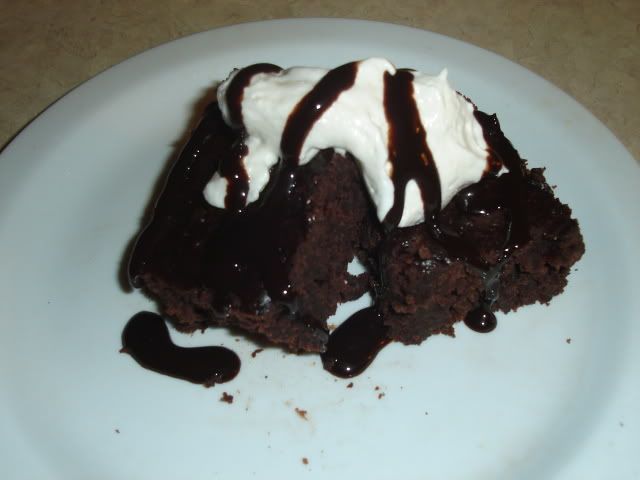 AWESOME!!